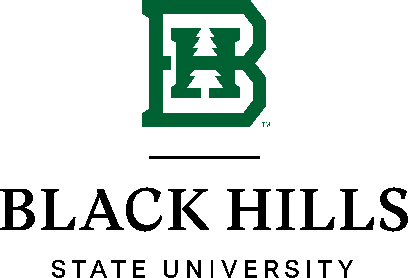 Fuel the Growth Economic Development Course Returns to BHSU-RC
News Release
Becca Walters, Senior Director of Marketing & Communications
Becca.Walters@BHSU.edu
Maegan Detlefs, Communications Coordinator
Maegan.Detlefs@BHSU.edu
Telephone: (605) 642-6215
www.BHSU.edu

FOR IMMEDIATE RELEASE:  June 7, 2023
Fuel the Growth Economic Development Course Returns to BHSU-RC
RAPID CITY, S.D. – The economic development course "Fuel the Growth – 2023: Advancing Economic Development in Communities" is back at Black Hills State University-Rapid City for its third year.

Economic development professionals, board members, community leaders, businesspersons, and elected officials are invited to register for the Fuel the Growth – 2023 course that will be held Sept. 12-14, 2023. Fuel the Growth – 2023 is hosted by Black Hills State University (BHSU) and the Rushmore Region Economic Development Alliance. Sponsors include the South Dakota Governor's Office of Economic Development (SD GOED), Black Hills Energy, West River Foundation, Elevate Rapid City, and Spearfish Economic Development Corporation (SEDC).

"Economic development is a multidisciplinary field that requires a broad range of skills, including project management, community engagement, data analysis, and marketing," noted Kory Menken, executive director of Spearfish Economic Development Corporation. "Fuel the Growth provides the knowledge and tools needed to make informed, data-driven decisions that are grounded in best practices. Attending Fuel the Growth is not only an investment in individual professional development, but the economic growth of our communities and region."
"The Fuel the Growth course will afford Economic Development professionals the opportunity to develop skills and deepen their knowledge of economic development while developing valuable connections not only throughout South Dakota, but also within the region," added Andrew Buks, instructor of management at BHSU. 

The two-and-a-half day training event will be led by economic development experts and utilize presentations, panel discussions, and case studies to address 10 key topics in economic development including business retention and expansion, entrepreneurship, community and real estate development, strategic planning, organizational management, and ethics. In addition to learning from local and regional experts, participants will have an opportunity to engage with and learn from colleagues and other attendees through networking opportunities. 
 
"Being brand new to economic development, the Fuel the Growth course was an excellent program that equipped me with the skills and knowledge I needed to contribute to the growth and development of my community," said Kallie Ruland, business retention and expansion manager at Elevate Rapid City. "This course offers high-quality instructors with real world experience and knowledge, comprehensive course materials, and practical learning opportunities. Participants can expect to gain a deeper understanding of economic development strategies and how to apply them to their community or organization." 
 
Online registration for Fuel the Growth – 2023 is now open at BHSU.edu/FueltheGrowth. The registration fee is $395 per person. Attendees will have an option to make a hotel reservation with Baymont by Wyndham, 4040 Cheyenne Boulevard, for Sept. 12 and 13 in Rapid City at a special event rate by calling (877) 361-2496 before August 12. Please reference itinerary #5136B377547170. 
 
For more information visit BHSU.edu/FueltheGrowth.