The City of Sturgis, Meade County, and the State of South Dakota have maintained consistent growth over the past 30 years. Unemployment remains significantly lower than national average. South Dakota is a "right-to-work" state, with a solid work ethic. Meade County workers enjoy a short commute time with an average of 21 minutes.  For more information, click here.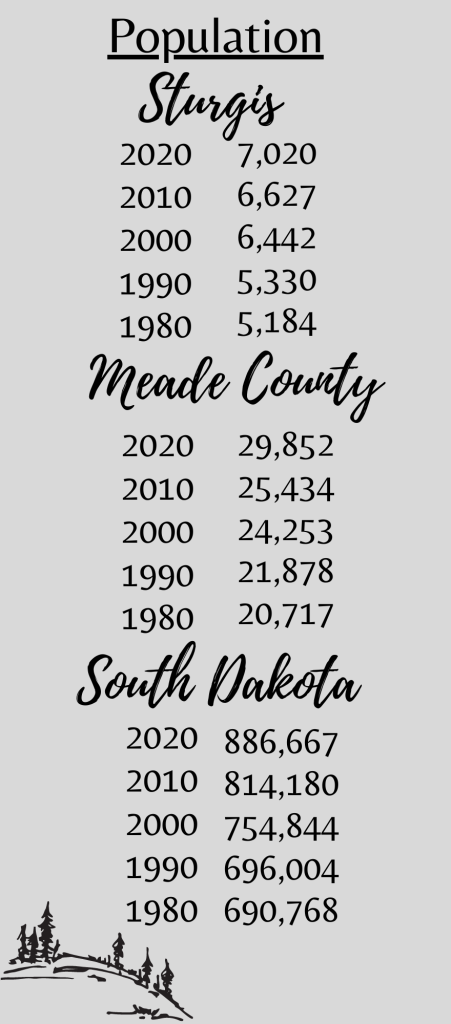 Data provided by the United States Census Bureau
SEDC is an equal opportunity provider, employer and lender.