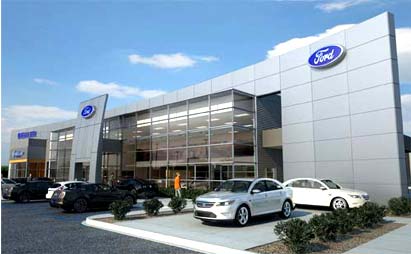 Vanocker Junction, a 22+ Acre Development at the Mouth of Vanocker Canyon, will feature a new Dealership Store, Retail Space, Green Areas, a Dog Park and More.
Sturgis, SD, 3/5/2014- Scott Peterson Motors of Sturgis announced today that it has acquired more than 22 acres of development property south of Exit 32 at the mouth of Vanocker Canyon. The company will build a highly visible, state-of-the-art dealership store and planned-development retail space that will also include open green areas, a dog park and disc golf course. "When we came to Sturgis, Susan and I made a commitment to be a long-term asset to the community," explained Scott Peterson, "and we knew that a part of that was to build a new store. Winter storm Atlas forced us from our former location and put our plans on a fast track. But it didn't change our view that the project needed to be more than just a new location for us. We want to work with like-minded businesses interested in expanding or moving to Sturgis, we want to be able to offer safety and leadership training to all of those wanting to work with us."
The dealership will start with a brand new 22,000 sq ft showroom, showcasing the black hills to the south with an open windowed layout including an outdoor patio that could host certain community events. The theme will be based on the latest Ford designs and will feature breath taking open areas with spacious and comfortable waiting rooms including a coffee and food bar. The store will also build a brand new 16 bay service department to drastically expand their capabilities to the Greater Sturgis Area including a touchless car wash and quick lube for service customers.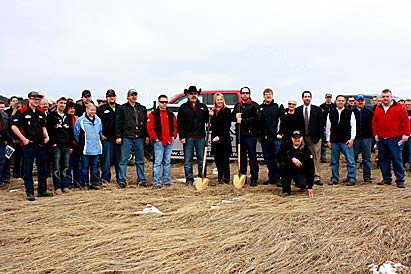 Pat Kurtenbach, President of the Sturgis Economic Development Corp, said their organization was impressed at the scope of Vanocker Junction. "Because Scott and Susan's stellar reputation in Belle Fourche preceded them, we were excited to welcome them to Sturgis last summer. They have a successful track record with community involvement and business growth, but we certainly didn't anticipate being able to help announce this size of economic expansion so soon. It is clear their comprehensive development plans will change in the landscape of our business community."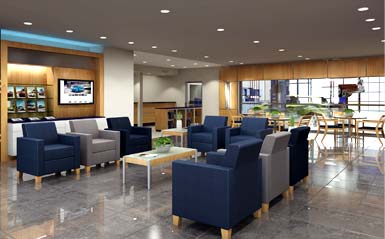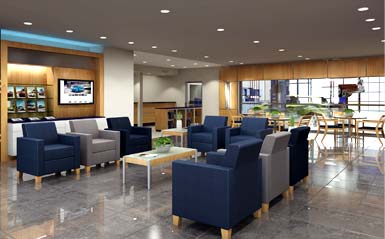 Scott Peterson Motors plans to begin site preparation immediately with construction on the new Ford store to get underway this spring. Businesses interested in more information about Vanocker Junction should visit vanockerjunction.com. "We're going to get this right," Peterson said, "We love Sturgis and this will be a project everyone can be proud of."