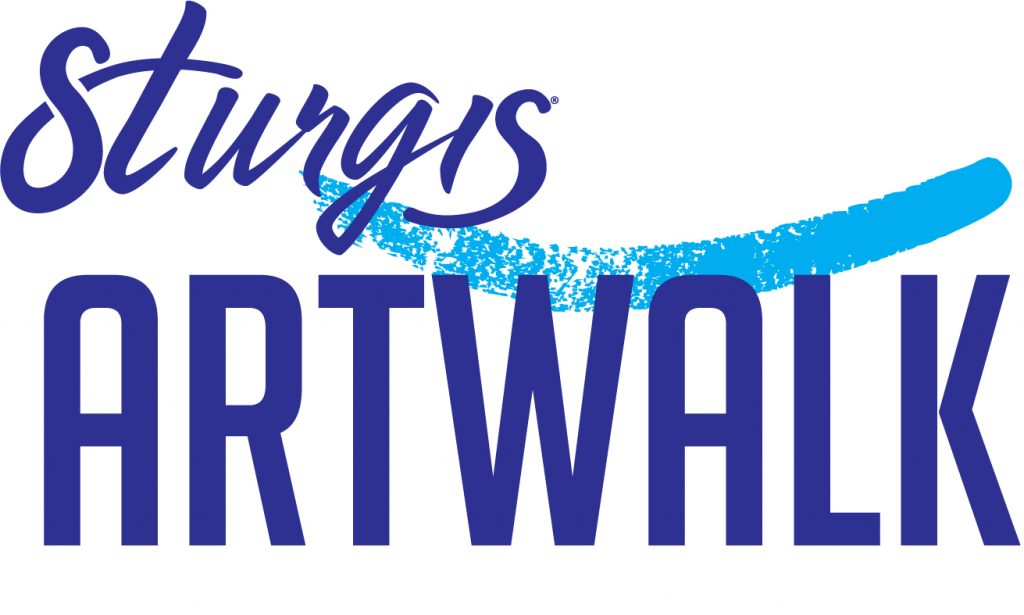 The Downtown Sturgis Foundation, Downtown Business Improvement District, Sturgis Area Arts Council, Greater Sturgis Foundation, and City of Sturgis teamed up on this new project showcasing the visual arts in Sturgis. Together, these partners – along with several hard-working volunteers – made the first Sturgis Artwalk possible!
Spectators follow a path of artwork throughout Sturgis using the Sturgis Artwalk map, available at the Sturgis Area Chamber of Commerce & Visitors Bureau and other locations. As you stroll, bike, or drive by each piece, take time to appreciate the historical and cultural significance of these unique works.
The 2021 Sturgis Art Walk features four sculptures from artists throughout the midwest.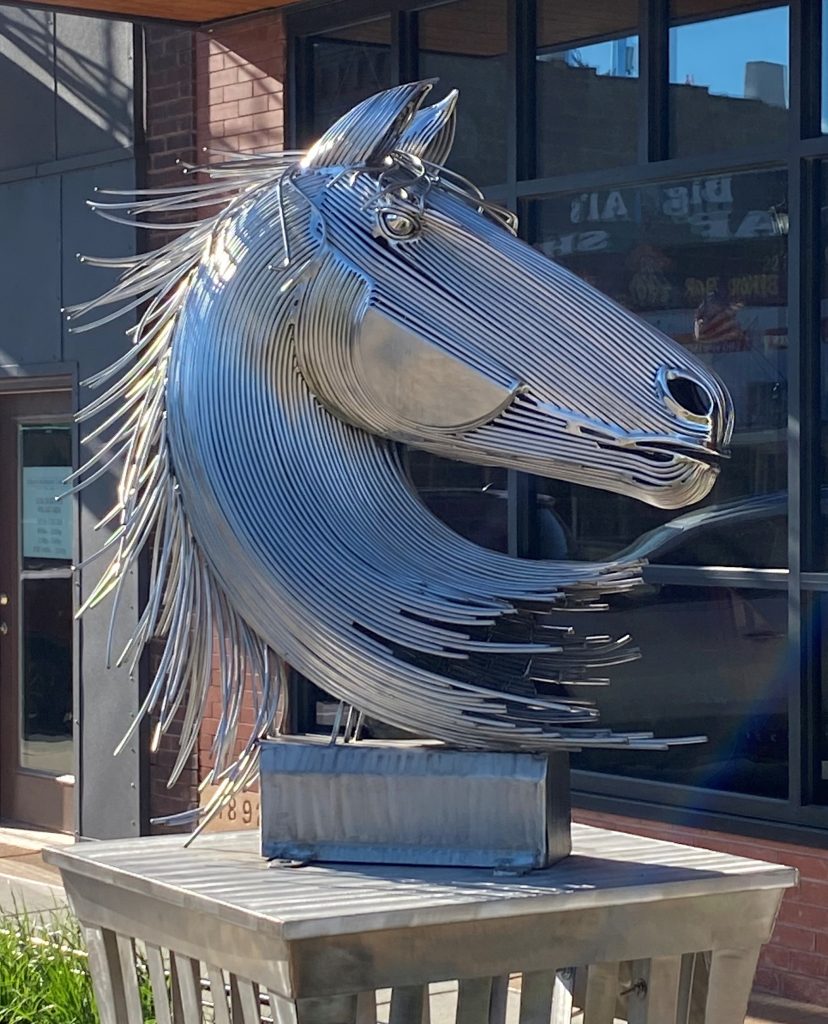 "Horse" was created by Travis Sorenson a local artist residing right here in Sturgis. We are proud to include one of his celebrated works in our first-ever Artwalk! Travis states, "Horses have always been a part of our lives. They have given us their strength, their speed, and their independence. Although the horse serves us, it can never be fully tamed."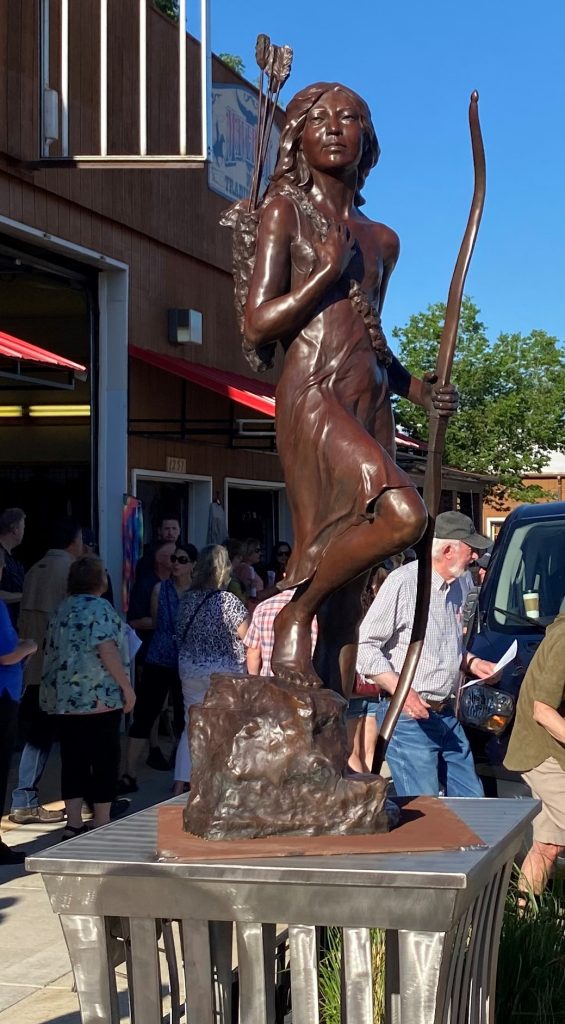 "Chief's Daughter" was chosen for the Artwalk because of its reflection of the Native American culture of the Sturgis area. The artist has been sculpting for over 30 years and has over 2,000 public and private commissions. She describes the piece as "A young Indian girl follows her father's footsteps." Bobbie Carlyle of Loveland, Colorado created this beautiful piece of artwork.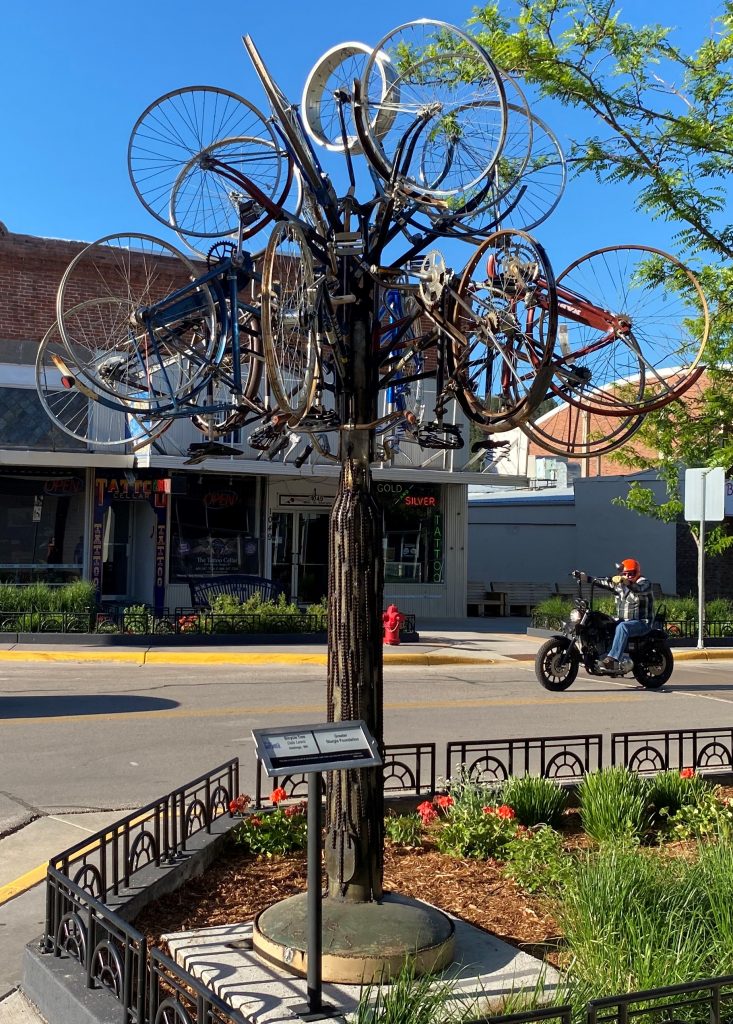 "Bicycle Tree" was created by Dale Lewis of Hastings, Minnesota and is a nod to Sturgis's vibrant outdoor spirit and expanding outdoor recreation opportunities. The artist transitioned from a career as an electrical technician and machinist, to welding metal sculptures in 2010. He states, "This tree is 11 ft. tall and all about bicycles. Look close and you might see one from your childhood." His goal is to make his pieces entertaining, fun, and recognizable.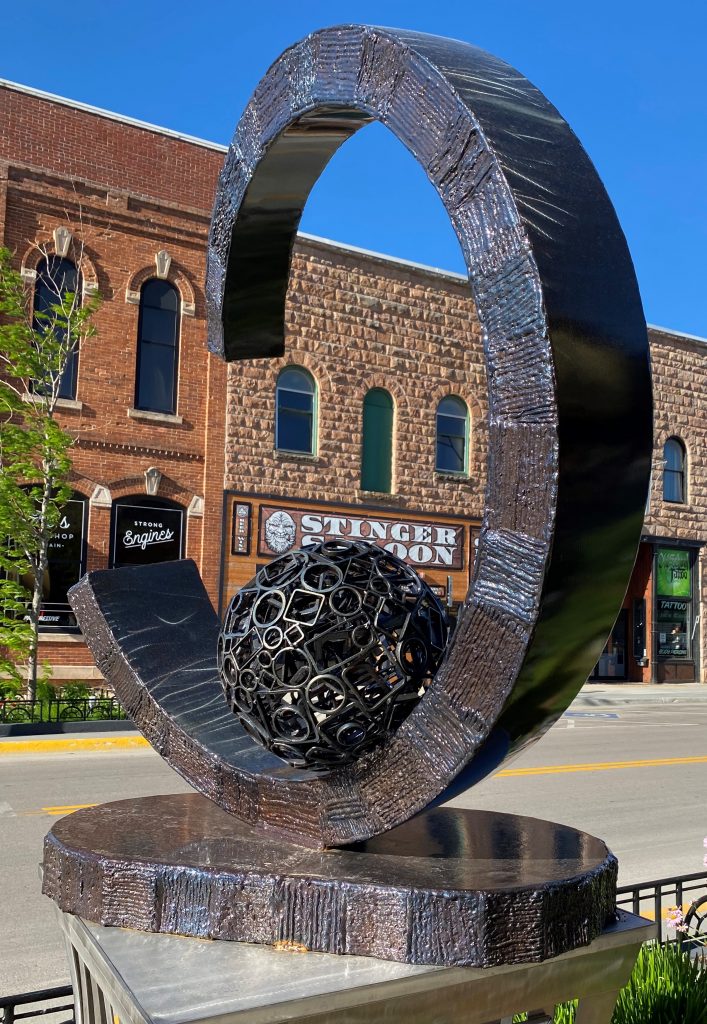 "Outer Limits" is a modern, abstract sculpture the evokes different thoughts and emotions from each viewer. The artists state, "This piece expresses the complex patterns, dynamic qualities, and endlessly-evolving nature of space. Texture and dimensions are incorporated into the sculpture through build-up pads created by welding students at Janesville Waldorf-Pemberton High School in Minnesota." This piece was created by Tim James and Aidan Demarais of Good Thunder, Minnesota.
The Sturgis ArtWalk will rotate each May/June and feature new and unique statues from artists around the country.
The Sturgis Artwalk is sponsored and organized by the following generous organizations: Downtown Sturgis Foundation, Downtown Business Improvement District, Greater Sturgis Foundation, Sturgis Area Arts Council, South Dakota Arts Council and the City of Sturgis.
More information can be found at https://downtownsturgisfoundation.org/sturgis-artwalk/