AUGUST 30, 2018
The SEDC Semi-Annual Meeting of Members
will be Tues., Oct. 23rd, 12:00-1:00 pm, at the Boulder Canyon Convention Center (next to the Baymont Inn) in Sturgis. During this luncheon, discussion will center on general development and the Board will gather input from members. Invitations will be sent out the first of October. As always, membership feedback will be taken into consideration at the annual board retreat later in the year.
THANKS TO YOU…
It's been another busy summer in Sturgis and Meade County. Sales tax revenues, as well as residential and commercial construction, continue to be strong. Below is a quick snapshot of some of the new business start-ups, relocations, expansions and planned expansions. Thank you to these business owners for their investment. Thank you to everyone who shops locally and supports them.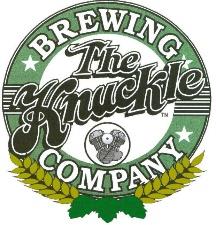 The Knuckle – The Knuckle Brewing Company is expanding – again! The owners purchased a 1+ acre site off Exit 32 on Anna Street, immediately south of the Church of Jesus Christ of Latter-day Saints. They are in the design process to engineer the building and site, and expect to be brewing by next summer. This facility will allow The Knuckle to take advantage of 2018 legislation allowing microbreweries to increase production volumes and expand distribution channels. The expansion will provide even greater exposure for both The Knuckle and Sturgis.


Indian Motorcycle Sturgis – The dealership experienced another expansion this summer with the construction a freestanding 5,700 sq. ft. retail display building on the Sturgis campus at 2130 Main Street. Indian Motorcycle Sturgis first opened in 2014; their flagship store was built in 2015.


Liberty Chevrolet – Earlier this month, Don and Max Patnoe purchased Hersrud's of Sturgis from David Hersrud. With the name change, Liberty Chevrolet joins the Rapid City-based Liberty Superstores, which include Jeep, Chrysler, Dodge, Ram, Fiat, Mazda, Hyundai, Volkswagen and Mitsubishi brands. The sale did not include the New Holland franchise nor Hersrud's of Belle Fourche. Liberty Superstore General Manager Max Patnoe says, "We're excited to be part of the Sturgis community!" David Hersrud will remain on site during the transition.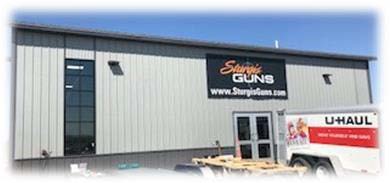 Sturgis Guns & Sturgis Powersports – Earlier this month, owners Justin & Tammy Bohn relocated to their new 3,100 sq. ft. facility at 20580 Fort Meade Way. In addition to retail firearms-related products and services, and aftermarket parts and accessories for motorcycles, UTVs and ATVs, the Bohn's also offer U-Haul and FedEx services this location. Plans are underway to renovate the Buffalo Chip's outdoor shooting range to offer additional shooting options.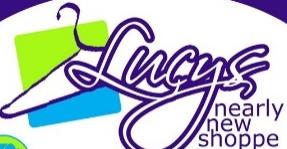 Lucy's Nearly New Shop – Owner Dixie Olson renovated her Properties Unlimited real estate sales office to accommodate Lucy's growth needs. Lucy's has expanded their clothing, accessories and housewares inventory, and offers only "nearly new" items. For more info, call 347-5623, or shop 2320 Junction Ave. Suite B or find them on facebook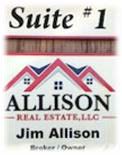 Allison Real Estate – Broker/owner Jim Allison recently opened his real estate office at 1010 Ballpark Road, Suite 1. Jim specializes in residential sales and development. He has only seven lots available in Vernon Heights II subdivision, as well as access to all MLS listings in the region. Jim can be reached at 381-3068 or jallison@rushmore.com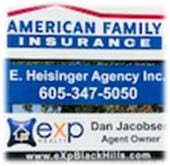 eXp Realty – Dan Jacobsen recently opened Dan Jacobsen Realty at 1940 Junction Avenue. Dan specializes in residential real estate and commercial land. He can be reached at 490-1663 or dan.jacobsen@exprealty.com Dan is located next door to Eddie Heisinger's new American Family Insurance office.


NAPA Auto Parts/Sturgis Tire Pros – NAPA Auto Parts recently relocated to 2324 Junction Avenue. This retail expansion also allows owners Larry and Jim Heil to incorporate a customer auto care center for their new business next door – Sturgis Tire Pros. Their Sturgis staff of three has grown to seven, and is expected to continue to increase. Larry says, "Everyone in Sturgis has been great to work with." To make your appointment for tires, lube, alignments, brakes, air conditioning, and mechanics, call 720-8315.
Northern Hills Gymnastics, LLC – Owner Mieke Bruch broke ground in August on an 11,250 sq. ft. building at 3240 Vanocker Canyon Road to house her new business. When the building is completed in early 2019, students and parents will no longer need to travel out of town for this service. Click
www.northernhillsgymnastics.com to keep up to date on the progress or follow the construction on Facebook.
HOUSING UPDATES
Sierra Vista Apartments – A sprinkling of 2-, 3-, and 4-bedroom/bath combos are available for lease. This pet-friendly facility on Ballpark Road in Sturgis is a low maintenance, economical housing option for people of all ages. For leasing info, contact Help-U-Rent at 722-7368 or visit help-u-rent.net
Dolan Creek – Construction in Phase I is nearly complete, and Phase II continues ahead of projections. Sixty one lots in the 106-lot project have been sold. The Dolan Creek group would like to thank all builders, realtors and buyers involved in this successful residential development. For more information, contact developer member Brad Hammerbeck at 381-4577 or bradhammerbeck@gmail.com
Senior Independent Living – The facility's developer and manager continue to define the details of the project. While their goal of a 2018 summer construction start has been delayed, they expect to break ground in Spring 2019 on Phase I of a 60-unit independent living campus adjacent to Aspen Grove Assisted Living.
Wildflowers Townhomes – The open house/ribbon cutting originally planned for September 25th has been temporarily postponed. It will be rescheduled when construction on the first four units has been completed. For leasing information, contact owner Peggy Heuston at (361) 563-2522 or heustonpeggy@gmail.com
CALLING ALL ENTREPRENEURS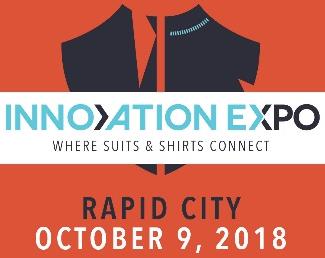 Get your suits and shirts ready! The Innovation Expo will come to Rapid City October 9. This conference focuses on connecting entrepreneurs, innovators, angel investors, venture capitalists, and the many others who are involved in developing startup companies. The event will consist of speakers, breakout sessions, and networking focusing on the entrepreneurial community. For more details and to register, visit their website at http://sdinnovationexpo.com/
Pat Kurtenbach, SEDC President
SEDC is an equal opportunity provider, employer and lender.